Welcome to Charleston Chiropractic Center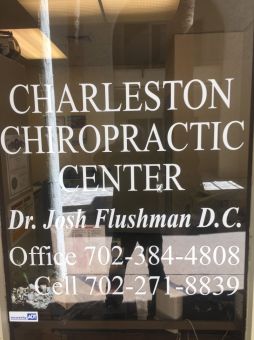 Injured in an Accident? Have neck or back pain? Call today for an appointment at 702-271-8839. If you find yourself in a personal injury accident or work comp claim in the Las Vegas or Henderson Nevada areas or you're just suffering from pain , make sure that you get a consultation with a chiropractor.

We offer same day apppointments and walk in's are welcome. No health insurance is acceptd and only accept cash payments.
Your Las Vegas Nevada Chiropractic Center
We specialize in :
Auto accidents - (must have an attorney)
Slip & falls - (must have an attorney)
Workman's Comp injuries - (must have an attorney)
Neck, back, sciatic pain
Headaches
FMLA
DMV handicap applications
Cash discounts - ($40 Regular visit 1st one is $40 any visit after is $30)